Wilder Road releases new DVD, "Live Over Time". This comprehensive video collection is comprised of many shows over the years and includes nearly all of the songs from the band's CDs, as well as many previously unreleased ones. There are also special guest appearances, including Brad Delp of BOSTON, and even some "Bonus Extras." 
SCROLL FOR MORE WILDER ROAD CONTENT!
Our Music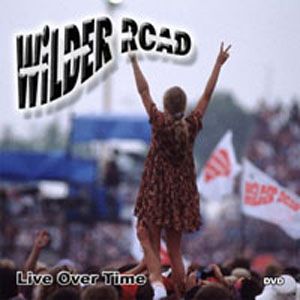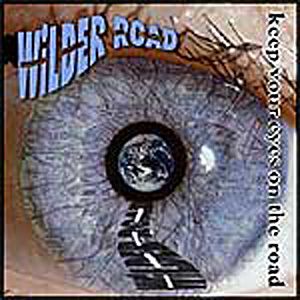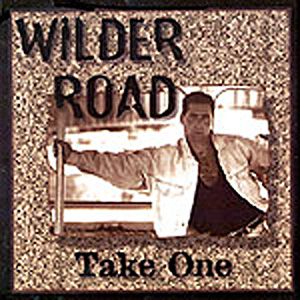 History
WILDER ROAD was formed at the close of 1995. The band spent much of 1996 recording their debut CD, 'Take One,' performing as the House Band for the television program, "The Gary Leavitt Variety Show,"and fine-tuning their live production. In February 1997, WILDER ROAD held their long-awaited "Take One CD Release Party" in Lowell, MA. The band's impressive following had anticipated this night for months. This was quite evident as the band played to a packed house of 1000 fans! WILDER ROAD did not stop there, however. They immediately began working the club circuit, to much acclaim. WILDER also began working on and playing out their newest material, which culminated in their 2002 follow-up CD, 'Keep Your Eyes On The Road.' Then in 2005, WILDER ROAD released their first DVD, 'Live Over Time,' a multi-year video compilation of nearly all their t! unes, plus special guest appearances and bonus footage. Since their debut release and subsequent follow-up CD material, WILDER ROAD has become quite successful and show no signs of slowing down. 
WILDER ROAD has built and maintained a large and loyal fan-base by routinely performing in all the notable MA, NH, RI clubs; i.e., Mama Kin, Hard Rock Café, The Town Line Lounge, The Middle East, TT's, Sharky's, Chantilly's, Living Room, Backstage, Scuttlebutt's, Bleacher's, etc. 
In addition to the rock clubs, they have performed for various colleges and festivals, including Boston University, U-Mass and the Annual Topsfield Fair, and prominent Ski Resorts, such as Sunday River and Wachusett Mountain. 
Every engagement has resulted in complete satisfaction by the establishments and 100% re-booking. 
The band has also received much radio support; i.e. WGIR, 101.1 FM (airplay, on-air features and performances, and hired as the station's feature band for their Annual X-Mas Party); WHEB, 100.3 FM (rotational airplay), WHOB, 106.3 FM (rotational airplay and chosen as one of the "Best Unsigned Bands" for their live broadcast concert from Greely Park, Nashua, NH); WXRV-"The River," 92.5 FM (rotational airplay, sponsored the Annual Mill City Brewer's Festivals at the Tsongas Arena w/Wilder Road as feature band each year), WERS, 88.9 FM (airplay), and WJUL, 91.5 FM (on-air features and performances). 
WILDER ROAD has amounted a large amount of positive press (features and reviews), they substantially add to their fan mailing list at every show, and have maintained impressive CD/merchandise sales. Since 1997, WILDER ROAD has been sponsored by the Mill City Brewing Company, Lowell, MA and the band received a major cash grant from The Jim Beam Company to be used towards their 2002 CD release of 'Keep Your Eyes On The Road.'
Reviews
What do people have to say about WILDER ROAD? 
"WILDER ROAD is tight and musically-accomplished. I never have to think twice about inviting them to join me for an unplugged set live in our studios. Aside from their great product and work as artists, (they are) extremely professional, well-spoken, and reliable."
      

 Mike Morin, WHOB - 106.3 FM, "Morin in the Morning" Show 


 
"WILDER ROAD always has a great turnout, filling our room to total capacity. I highly recommend them." 
 

     Jesse Truland, Entertainment Coordinator, Hard Rock Cafe-Boston 


 
"An album and stage set that blows away listener after listener!" 
     

"Silent Steve" Gamlin WGIR - Rock 101.1 FM Producer - Morning Show 


 
"Top of the line vocals, superb musicianship, flawless delivery, and full-bodied songwriting skills do prevail." 
    

  B. Dare The Musician¹s Trade Journal 


 
"This straight-forward rock band has moments of absolute genius. There is definitely no sense of amateurism from this quintet."  
     

William A. Huffman Jam Music Magazine 


 
"These guys are pros and it shows, generating some great commercial rock with a current adult sound."  
 

    Myles Long Boston's Soundcheck Magazine 


 
"Take One is a strong debut, driven by a rock sound and Gacek¹s raspy-but-solid lead vocals."  
     

David Perry The Lowell Sun 


 
"With their first disc, Take One, the North Shore-based band WILDER ROAD puts out a solid collection of songs. It is a strong disc musically (and) it¹s clear WILDER ROAD aims to please."  
   

  Kelley Bouchard North Shore Magazine 


 
"WILDER ROAD, without question, is our club¹s favorite act. They routinely pack the house with excited fans and they offer the best music of any local acts I know."  
   

  Frank Hurley, Proprietor, Brewery Exchange Night Club Lowell, MA 


 
"I'm extremely impressed with WILDER ROAD's talent and dedication to their music."  
     

Pat Dinizeo Vocalist for rock band, THE SMITHEREENS 


 
"Go out and see WILDER ROAD in a club. I always have a great time. They really know how to connect with their audience."  
     

Brad Delp Vocalist for rock band, BOSTON
Radio
Wilder Road has been featured on the following broadcasts: 
WGIR, 101.1 FM (airplay, on-air features and performances, and hired as the station's feature band for their Annual X-Mas Party) 
WHEB, 100.3 FM (rotational airplay) 
WHOB, 106.3 FM (rotational airplay and chosen as one of the "Best Unsigned Bands" for their live broadcast concert from Greely Park, Nashua, NH) 
WXRV-"The River," 92.5 FM (rotational airplay, sponsored the Annual Mill City Brewer's Festivals at the Tsongas Arena w/Wilder Road as feature band each year) 
WERS, 88.9 FM (airplay) 
WJUL, 91.5 FM (on-air features and performances)